ALL-YOU-CAN-EAT SEAFOOD BUFFET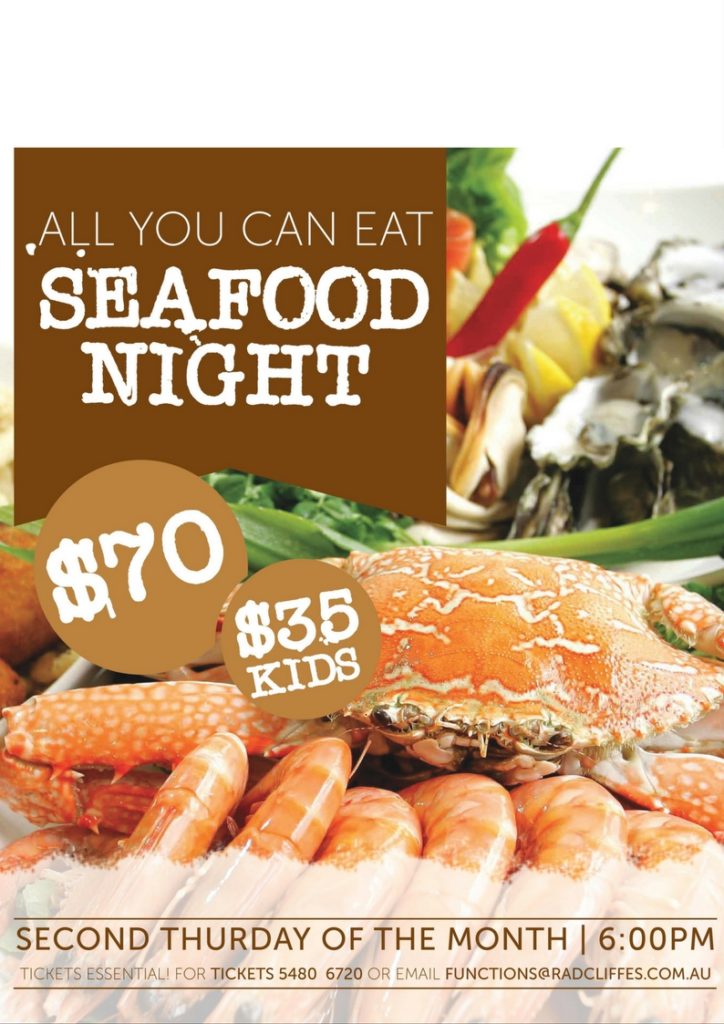 Monthly Seafood Buffet on the 2nd Thursday of every month!
Book now for ALL-YOU-CAN-EAT SEAFOOD BUFFET 11th January 2018
www.port53.com.au or call (03)54806720
A Dining Experience with the Stars!
This new and exciting show is coming to Radcliffe's Echuca for ONE SHOW ONLY. Loaded with entertainment, it's all about getting involved as we take you along on a dining experience with a difference. We have a night full of stars including an outrageous Liza Minnelli, Cher, Tina Turner, Johnny & June Cash, Marilyn Monroe and of course the King of rock and roll…ELVIS!! Plenty of audience participation including singing, dancing and a whole lotta fun.
It's over 3 hours of non stop hilarious fun.
Get your friends and family to come along to a night that they will never forget!!!
Tickets – $80 including dinner and show
Radcliffe's Bridal Fair is coming on Sunday 21st January 2018.
Radcliffe's welcomes all Brides-to-Be and Grooms-to-Be to attend an Open Day in our beautiful Conservatory Garden. Come meet our team and discover our venue. Enjoy a welcome drink on arrival, tea and coffee, and chat with a hand-picked selection of local wedding suppliers in this interactive day.
ALL-YOU-CAN-EAT AMERICAN BBQ BUFFET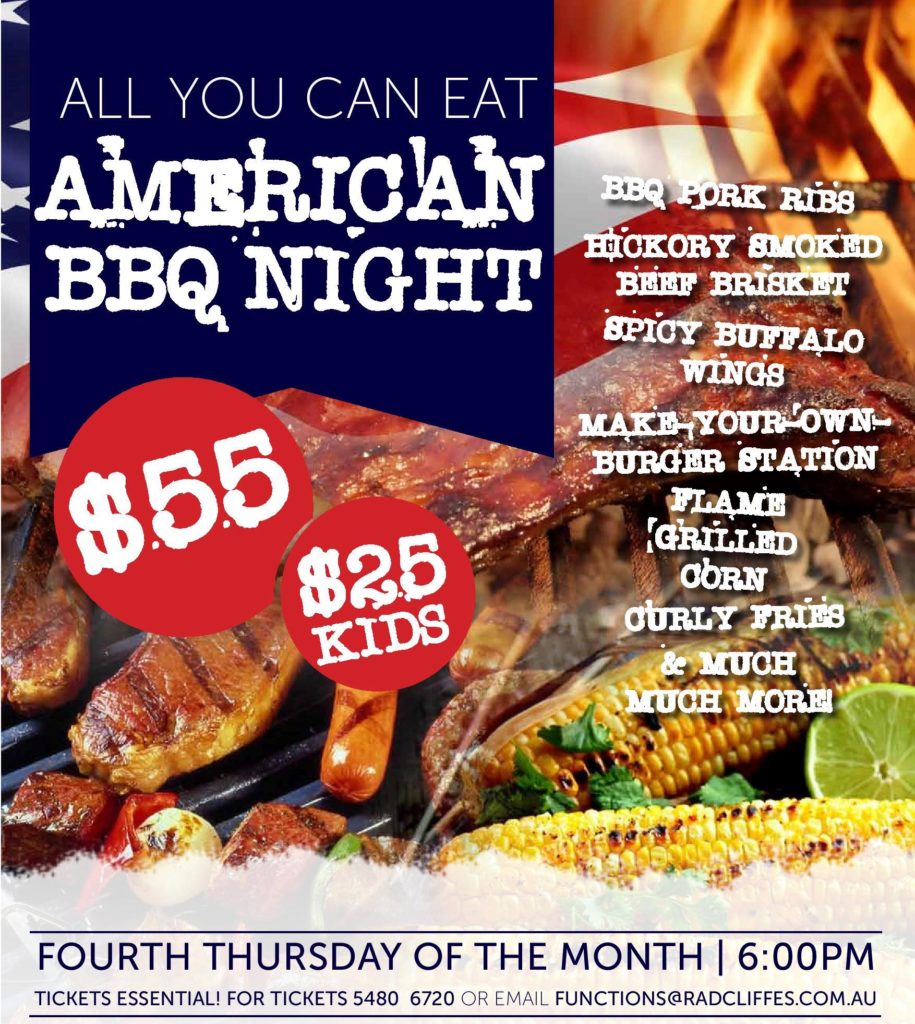 Stay tuned for upcoming dates for our famous ALL-YOU-CAN-EAT AMERICAN BBQ BUFFET